To join NFSOA, first review our operating area to ensure we serve schools in the areas where you want to work, then send us an email. Easy!
NFSOA Operating Area
We serve schools in the following counties in North Florida: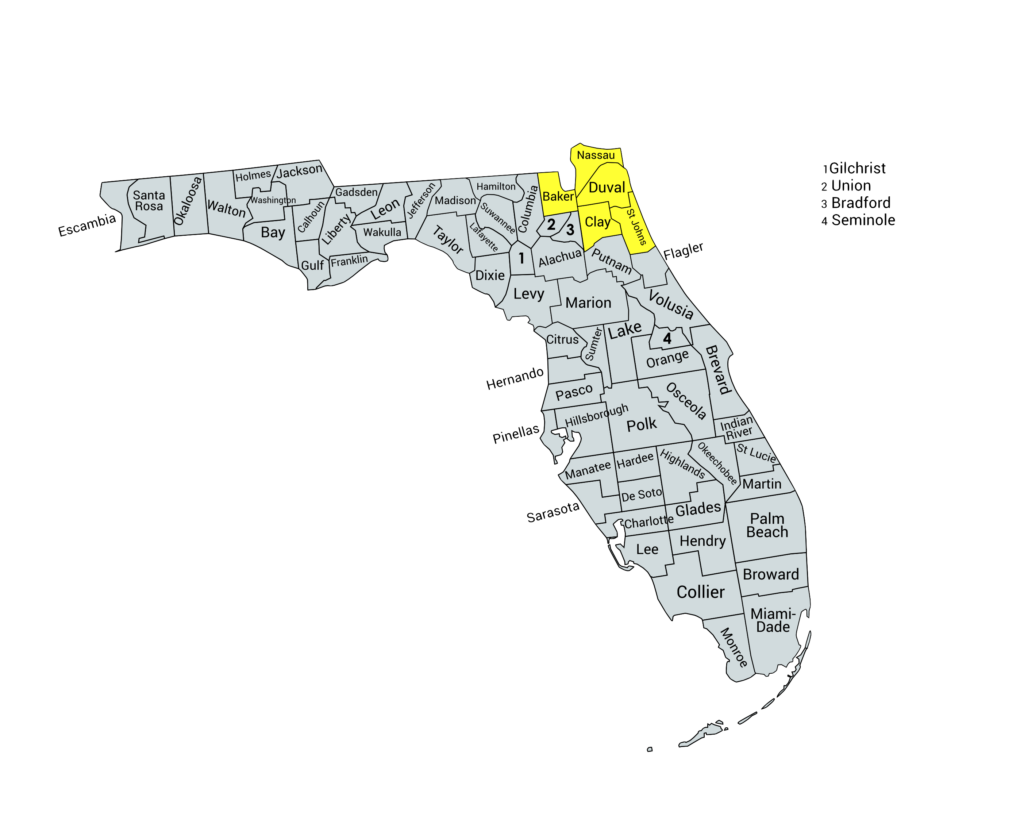 If you'd like to join NFSOA, start on the Requirements Checklist and send us a message using the form below. Include any questions you may have for us below.